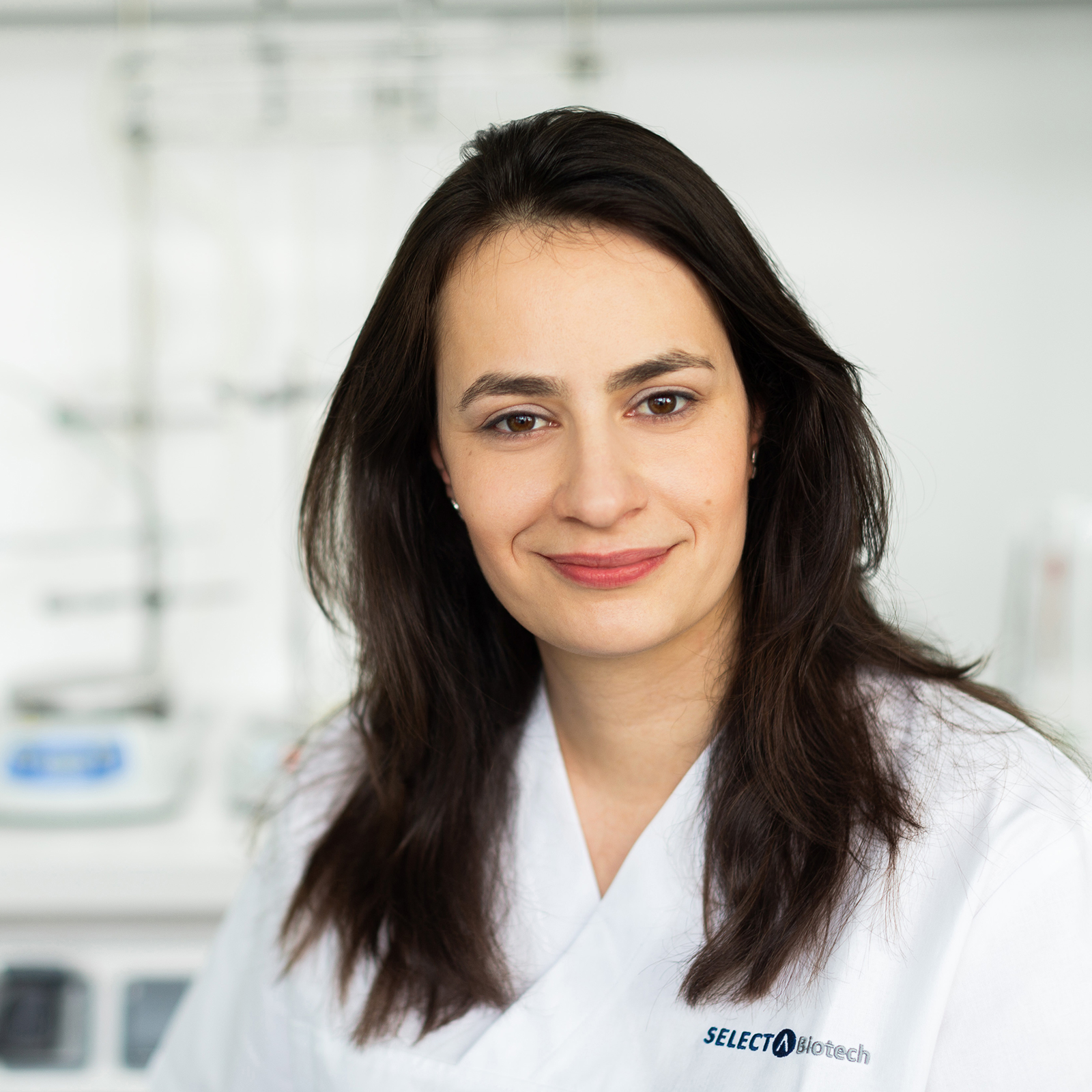 Dr Nemethova co-founded Selecta Biotech and coordinates the development and preclinical studies of therapeutic leads for treatment of multiple diseases.
Dr Nemethova acquired her degree with Honors in Molecular biology and genetics, and Macromolecular chemistry, and has more than 15 years of professional background in clinically oriented research. She gained extensive experience working as a specialist at the Center of Molecular Biology and Gene Therapy (CZ) and later became a leader for early-stage validation of therapeutic oligonucleotides for leukemia treatment at the Slovak Academy of Sciences.
For her remarkable scientific achievements, Dr Nemethova was awarded by the President of the Slovak Republic and Junior Chamber International, by the Slovak Academy of Sciences, and holds the Prize of the Rector of the Slovak Technical University in Bratislava.