Accurate diagnostics and monitoring of
coronavirus
With respect to the global emergency situation related to the current threat of the spread of coronavirus, Selecta Biotech SE offers its products applicable for rapid and accurate diagnostics and monitoring of COVID-19.
Purposeful combination of our products provides 10-100x higher sensitivity of detection enabling earlier diagnostics of coronavirus. Such approach allows for more effective management of COVID-19-positive patients and could help to limit the spread of coronavirus in the population. We believe that suspect individuals deserve the highest standard of molecular diagnostics and that reliable results are key prerequisites for decision making regarding quarantine, therapy and follow-up of patients.
Products recommended for early diagnostics of
coronavirus (COVID-19)
ampliTune® 1-step RT-qPCR Probe Mix
ampliTune® qPCR Probe Mix (5X)
OptiMax Flexi PCR plate
OptiMax PCR plate
OptiClear flat 8-cap strip
Principal approaches
for diagnostics of COVID-19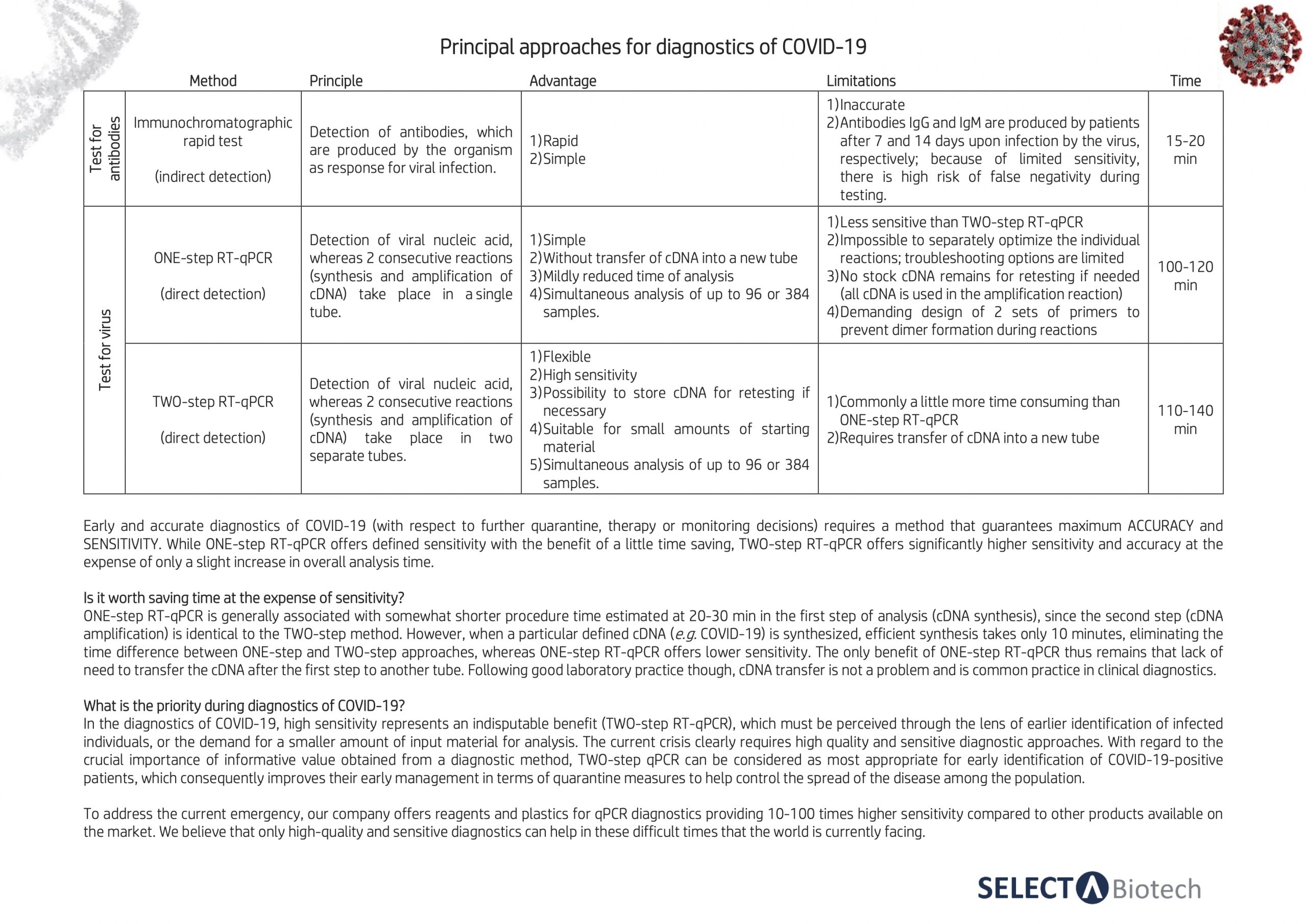 Interested in our products?
Request a consultation